SnappyGolf™ - The Golf Rules for Beginners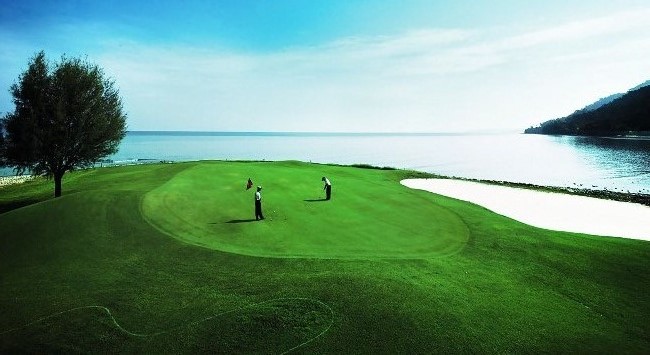 This picture summarises what most hope to experience when they take up golf. The joy of making the perfect stroke, in a beautiful place with a good friend. Life cannot get much better than that. For most, these dreams die on the local Muni. The reality is a feeling of hopelessness as they take their 15th stroke on a par 5. Most people who take up golf give up, either due to injury, the length of time a round takes, or playing a humiliating number of strokes on too many holes.
A major reason for this is that the rules of golf are made for highly skilled players, not for beginners. At the Golf Mentor, we strongly believe that beginners need to play by an adapted set of rules, called the SnappyGolf™ rules. The official rules of golf are guided by a dour fairness. The SnappyGolf™ rules are guided by the sense that people should enjoy golf. The idea is to modify the rules that cause long delays in play or horror holes for beginners. You cannot use these rules if you are playing in official competition, but you can use them if you are playing with your friends, and that is what most beginners are doing. So here they are.
The SnappyGolf™ Rules
If you want to comment or make suggestions about these rules, please go to here.
Explanation of Rules