The Ultimate Golf Training Aid
The Golf Mentor has many features that makes it the ultimate aid for learning golf.
Post Scores

You can keep a record of each game you played, including where and where it was played and your greatest strength and weakness on the day.

Post Practice Sessions

You can keep a record of each practice sessions, including the focus of the session, where and when it occurred and the duration of the session.

Score and Handicap Tracker

You will have a chart, showing your scores and handicap.

Mentor Handicap

If you do not have a handicap, you can use the Golf Mentor's handicapping system. National handicap systems do not start until 36 strokes over par (or 45 strokes for women). This means that the national handicap is not appropriate for most beginners. The Golf Mentor's handicapping system goes up to 99 strokes over par!

Challenges

The Challenges are scientifically designed to guide you through the different aspects of the game. There are challenges for driving, approach shots, bunker shots, pitching, chipping and putting.

Set and monitor Long Term Goals

Learning is more effective if you know your goals. Using the Golf Mentor you can set long term targets for how much you want to improve by and how hard you are going to work to achieve this improvement.

Identify Weaknesses

The Golf Mentor offers two ways to identify the weaker aspects of your game. The first is by posting this information each time you play, so allowing for the identification of trends. As well, taking Challenges allows you to quickly find out which aspects of your game are lagging.

Plan How to Improve

Experienced players can use a planning feature to identify what aspect of their game they are going to concentrate on for the next month.

Regular Email Updates

If you choose, you can have weekly or monthly email updates which send you analyses of how you are progressing.
We would love to hear from you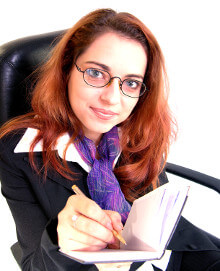 If you have any questions or feedback on this site, please enter them below. You do not need to enter your email address, unless you want a reply.
Other Ways
You can reach us by email at [email protected], or by telephone or by mail at P.O Box 6271, Pymble, NSW, 2073
Top Tips
The Golf Mentor tells you about top golf tips on the web
Our Promise
We aim to bring you the best instructional material on the web at the time that you need it.